Simple idea. Extraordinary results.
Core sliders are gaining popularity in the fitness space – and for a good reason! It's such a simple idea, but it will change the way you view your workouts.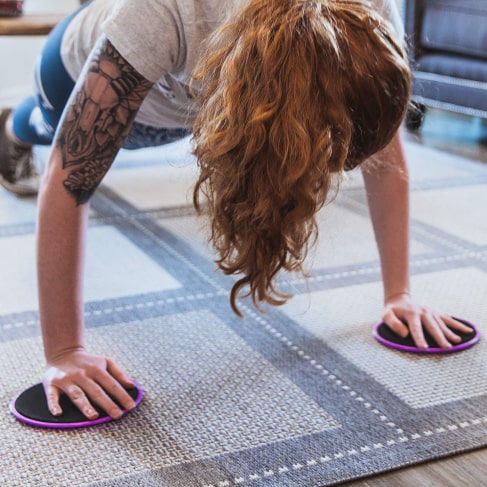 Core workout sliders specifications
Ideal for ab and core workouts
Universal workout tool
Two differently structured sides allow for use on carpet, hardwood, and even tile. Whatever workout location you prefer, we have got you covered!
Pleasantly convenient
Measuring only 7" x .4", they easily can be packed for travel, stored anywhere, and used with any workout program.
Low impact
Slider fitness routines provide a full range of motion to your muscles which is great for toning and flexibility and easy on your joints.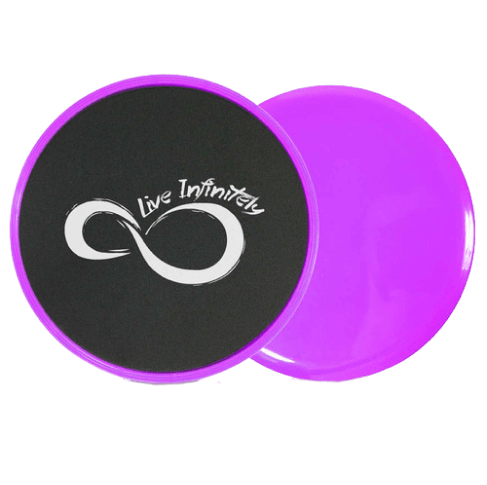 Live bigger. Live bolder.
If squats are a part of your routine, add a set of sliders & force yourself to slide your feet apart as you squat, then pull them back together to stand. There, you've got yourself a challenging new move!