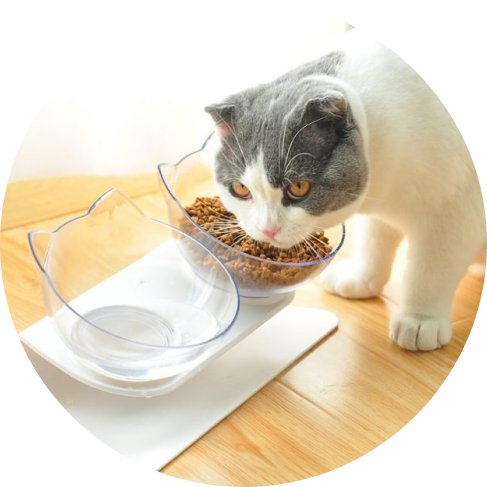 Finally — an ergonomic meal-serving solution
Do cats need assistance with eating? They seem to lower their heads into their food bowls and eat fine, right? Right — but a number of cats also eat really quickly, in turn sometimes vomiting or choking. It's a cause for concern over time if the
pet
continues this eating behavior. Enter our helpful Non-Slip Cat Bowls with Raised Stand, designed with a tilted stand and angled bowl to reduce strain for easier, slower eating.
Traditional cat food bowls and stands just hold everything upright, meaning your feline friend needs to really bend his or her neck downwards to eat. If your cat happens to be a quick eater, he or she can sometimes choke or upset their stomach, which can lead to vomiting or diarrhea.
Our bowl sits at a 15° tilt, meaning your cat can just approach the food bowl and eat without needing to bend his or her neck. Plus, a stand that's 3.1 inches high helps hold added strain by holding the food bowl at face level.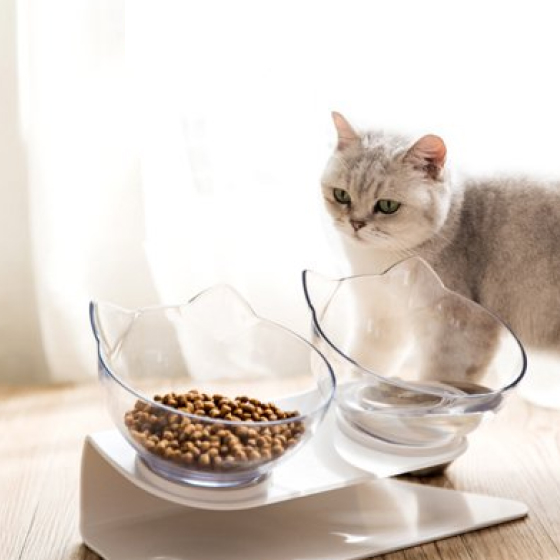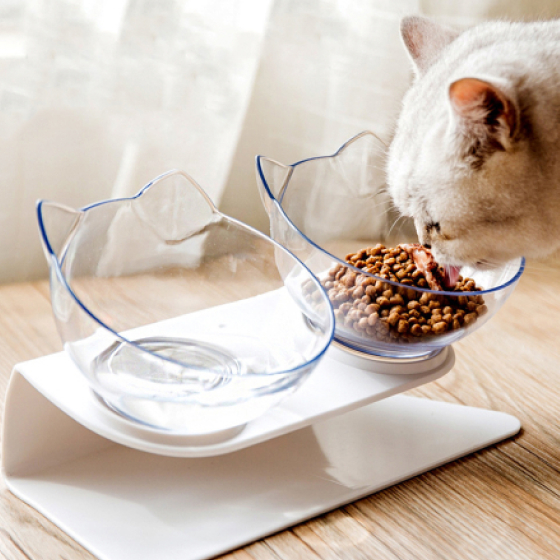 A kitty-cute design
What's greater than a health-conscious food bowl? One that's shaped like the face of a
cat
and holds a generous 450 grams of food or water.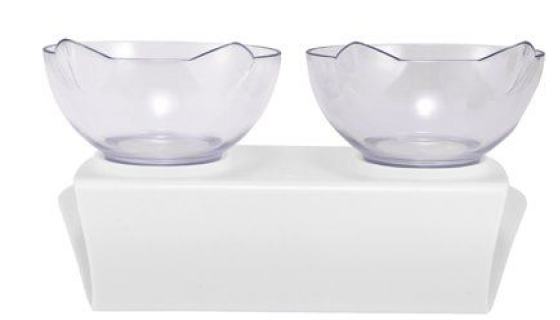 Our bowl and stand are both made of PVC plastic that's safe, environmentally-friendly, and non-toxic. Both are dishwasher-safe, and each stand features a non-slip bottom for a sturdier hold (no scrapes or scruff here).