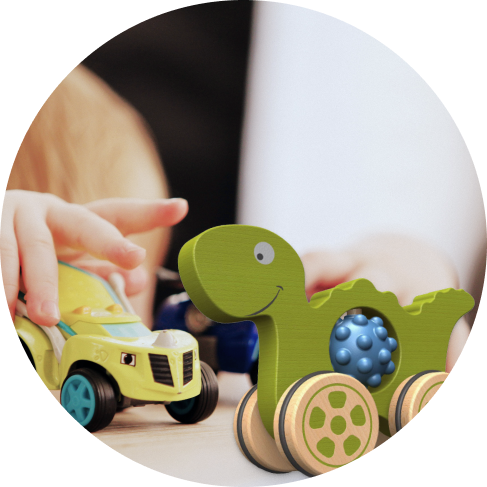 Fun dinosaur push toy
The Nubble Rumblers encourage tactile stimulation and fine motor skill development with a bumpy, natural rubber ball in the middle. Promote large motor and grasping skills and get kids engaged in active playing and movement by pushing, pulling and scooting this dinosaur push toy.
Sensory play in a push around toy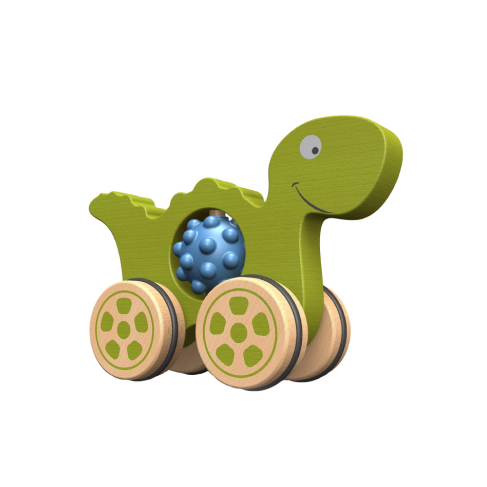 For an active play
The Nubble Rumbler is perfect for developing large motor and grasping skills, and also gets kids engaged in active playing and movement by pushing, pulling and scooting this fantastic toy around!
Made from sustainably harvested rubber
The Nubble Rumbler from BeginAgain is a wooden toy dinosaur for toddlers handcrafted from rubberwood and rubber with non-toxic, child-safe stains. This toy is six-inch-tall. Four wheels make this a fun and safe push toy for ages 18 months and up. Using sustainable materials helps benefit the environment.
About BeginAgain
BeginAgain is an eco-conscious toy company based out of Fort Collins, CO, who specializes in toys for children 6 months to 6 years old. We design and market toys that are fun and develop the child across all stages of toddler and preschool life, both mentally and physically. Our products are made from 100% sustainable materials, so they are child safe and most importantly mom trusted! Our brand is seeing tremendous growth as a result of:
1. Our sustainability message is resonating with consumers & retailers.
2. We use rubberwood, water based stains & natural rubber for entire product line.
3. Parents are looking for toys that reduce screen time for their children.
4. The revolt against plastic is very real & parents are looking brands not using plastic.
5. BeginAgain has grown as a very authentic voice that parents, grandparents & educators really love.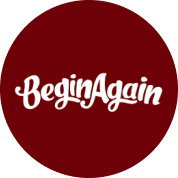 Designed In
Fort Collins, Colorado