A retro TV-design mobile phone stand
Brighten up your pastime with this creative smartphone stand! With it, you can turn your phone into a miniature retro TV set. It is made out of laser-cut cardboard and 3D-printed parts. The facade and
body
can be built to suit the different-sized phones. It is made of eco-friendly
color
board and corrugated cardboard.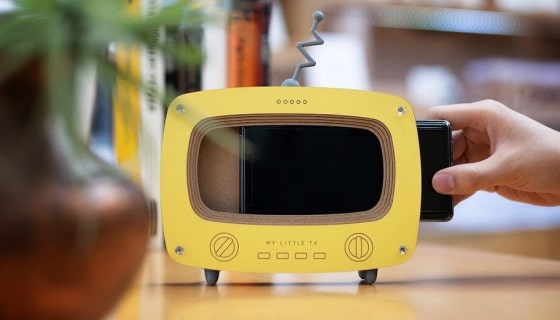 Want to give your phone a new look?
Do it with this must-have phone accessory
An eco-friendly item
An environmentally-friendly smartphone case that is made to withstand the test of time which will inspire your everyday life.
Perfect for all phone sizes
Regardless of your smartphone model, this retro TV mobile stand accommodates a wide
range
of phone sizes.
A great home decor item
The design of the retro TV stand makes it a perfect accessory to place anywhere in your home and can even be used as a photo frame.
Made with precision
Made out of cardboard paper and 3D-printed ABS, the TV set presents itself as a laser-cut façade and 3D-printed antenna and leg.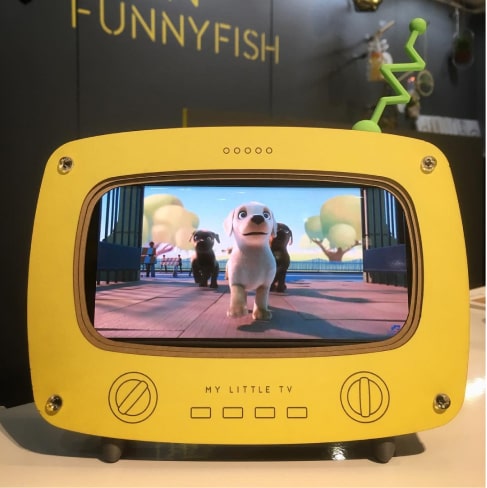 Compatible with multiple phone models
This magical mobile phone stand is perfectly compatible with the following smartphone models: iPhone X, XS, XR, 8+, 7+, 6+, 8, 7, 6/ Galaxy S10 ~ S7 series, Note series, A series/ LG G series, V series.
The phone stand you wish you found earlier
The retro TV stand will bring new emotions and a new level of comfort to your everyday life. After using it once, you're going to question yourself why you haven't purchased this phone case sooner!